Here's How to Find a Restoration Provider You Can Trust | SERVPRO® of Jamaica Plain/Roxbury
11/8/2021 (Permalink)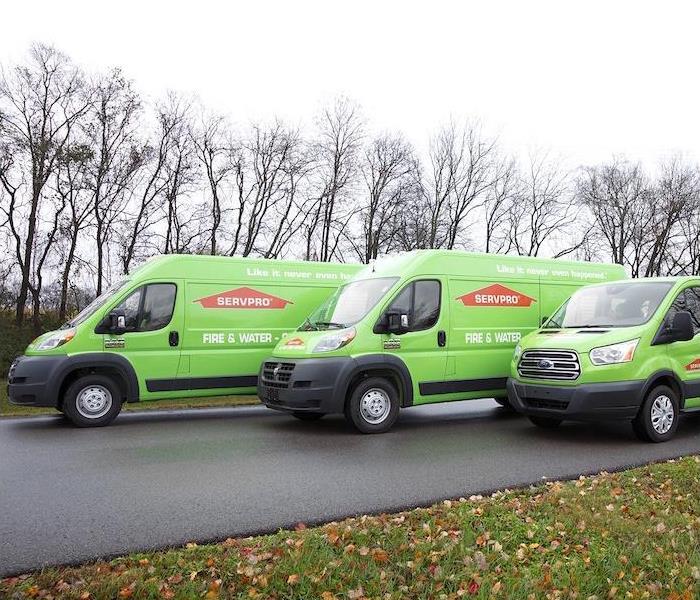 You can rest easy knowing you've got the trusted leader in the restoration industry on the other end of the line, SERVPRO of Jamaica Plain/Roxbury
When an emergency strikes, it causes chaos. It doesn't make any difference how the disaster occurred, all that matters is you find a local reputable restoration company that can restore your property to pre-disaster condition.
When that time comes, you're going to be in a situation where you have to make a decision quickly, as you decide what company is going to get your business and handle your restoration.
Keep these points in mind when evaluating a partnership with a restoration company:
Are They Legit?
Keep in mind that not everyone who shows up after a disaster has the best of intentions. Unfortunately, major storms and disaster situations bring scammers to your area who try to rip you off for money when you're most at risk, deliver nothing and then disappear.
We have been part of the national landscape for over 50 years. You don't get that kind of longevity without satisfied customers.
National brands like the PGA Tour trust us with their disaster needs. We provide high-quality service to maintain their affiliated facilities.
Can They Act Fast?
When disaster strikes, there's no time to waste. You have got to reach someone right away so resources can be mobilized and your restoration can begin. Even a small delay can lead to more damage and costs.
That's why we're on call 24 hours a day to respond to your emergency situation.
Does They Have Access to National Resources?
SERVPRO of Jamaica Plain/Roxbury is locally owned and operated, which means there's always a team right here in Cambridge ready to act. But if major storms come and a surge of activity is at hand, your local franchise is supported by the full, coast-to-coast network of SERVPRO franchises.
This means when trouble hits, we'll be sending in a surge of help and powerful tools to make sure every local homeowner in need gets the service and attention they deserve.
When you call SERVPRO, you can rest easy knowing you've got the trusted leader in the restoration industry on the other end of the line. When disaster hits home, contact us to get our local experts and nationwide network on your side.