Where to Look for Water Leaks in Your Home | SERVPRO® of Jamaica Plain/Roxbury
11/15/2021 (Permalink)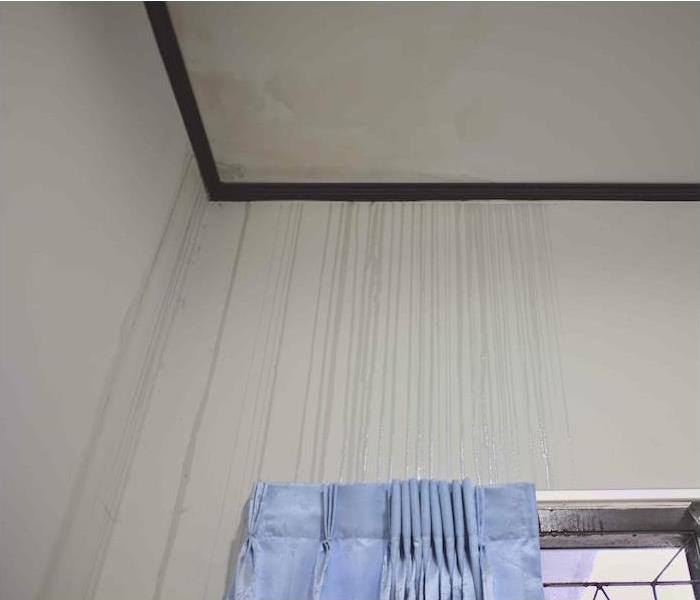 A water leak can turn into a big problem. Contact the SERVPRO of Allston, Brighton & Brookline team if you are dealing with any water damage.
Water damage isn't something anyone really wants to deal with. However, we never really get notice that a disaster is about to happen. Water is always looking for somewhere to go, and it seeks the path of least resistance.
Understanding your home water system can go a long way to preventing water damage. Practice preventive maintenance with an emphasis on the most common sources for water damage:
Toilet leaks. Whether it's a broken wax seal or a clogged toilet, these have to be repaired quickly before more damage results. The tank has many moving parts, and these can wear out over time. Proper fixture maintenance in the bathroom can save you time and aggravation in the future.
Ice maker supply line. Ice maker supply lines are common sources of water leaks. If the line is damaged, replace it. If it's loose, secure it.
Foundation cracks. Foundation cracks are serious and should be repaired by a professional. They can allow water to seep into the basement, and if your basement is finished living space, the damage can add up quickly.
Poor ventilation. Proper attic ventilation is important because it removes moisture from the attic that could condensate, drip and cause mold growth.
Roots in drain lines. Older homes have more problems with roots in the drain lines due to the types of materials that were used in construction. Septic systems utilize field lines, and they tend to attract tree roots due to the moisture in the ground.
Common drain issues. Homeowners face many issues with drain systems, including slow drains, recurring clogs, a foul odor or flooding from a backup.
Staying current on your home maintenance is the best way to avoid a potential catastrophe!
If a water leak erupts into a big problem at home, you've got the best team in the business on your side. Contact SERVPRO today so we can get started.